Coffee branding: how to brew your brand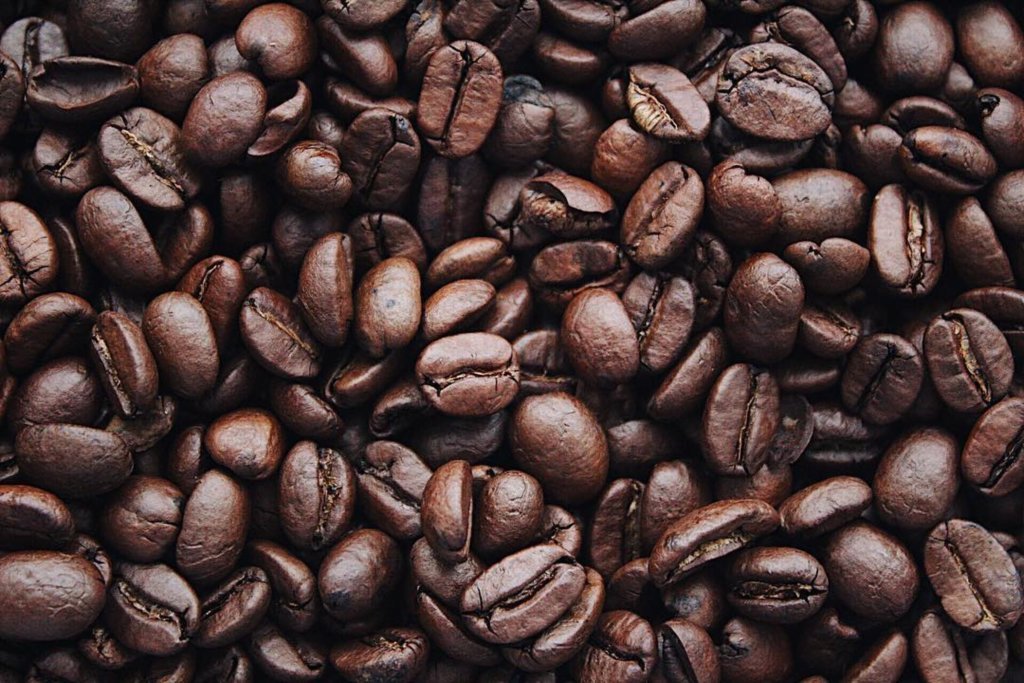 The coffee market has seen a sharp growth in recent years and it's hard to go anywhere without seeing a coffee house or something related to the dark drink. Coffee branding is everywhere. If you ask any functioning adult how they start their morning, chances are they'll say with a steaming cup of coffee.
From lattes to long blacks, there's nothing that people feel more passionate about than their Java. In fact, for years, we've been fighting over where the best brew and the coffee beans come from.
With over 173 million bags of coffee being consumed worldwide every year, and with Britons consuming 95 million cups of coffee per day, it's clear that standing out in the coffee market has become increasingly hard. This is why it's more important than ever to stand out within the caffeinated crowd and get your coffee branding on point.
Nailing the coffee branding basics will help you tell your coffee brand's story purposefully and with direction, build an emotional connection and instil confidence in your future coffee consumers.
Coffee branding - start with the basics
Before you dive straight into branding your coffee business, it's important to understand branding basics. Why we do it, how we do it and how to get it perfect. We suggest you explore these areas to get you started:
Your values

. Do you make ethical and environmentally friendly coffee? Or are you grinding beans for the masses? Are you hand roasting or do you have a process that makes your coffee extra special? Understanding your values before you start branding will help you hit the nail on the head from the offset.

Your buyers' values

. Do you know who your customer is? What sort of coffee do they drink? What are they looking for in their brew? What drives them and how do they consume their favourite beverage?

Where your brand fits into the industry

. Is your coffee expensive, cheap or similar to competing products—and why? Is it accessible everywhere or can you only find it online or in luxe, gourmet coffee stores? Who is your coffee's target market?

How your coffee stands apart from its caffeinated competitors

. Is your coffee company not for profit? Is it subscription-based, so you can get your morning brew every month without leaving the house? What separates your coffee from the rest?
3 steps to percolating your coffee's unique brand and identity
Create a fresh strategy for your coffee brand
Before you ask the big question: how do I brand my coffee company? pose a more specific inquiry: who is your coffee as a brand and who do you want to be? If your beans are sourced in an eco-friendly manner, do you want to be classified as "hippie" or "earthy"?
If not, what are some things you can put in your brand strategy to avoid being put in that crunchy box? Some questions that can help: What is your brand's purpose, beyond just profit or product? What difference does it make that you as a coffee brand exist?
Your freshly brewed branding strategy should contain detailed goals including:
Who you are as a coffee company

Which target market you are trying to reach (eg. millennial gourmet coffee consumers or mainstream coffee drinkers)

What sort of coffee you offer (Fairtrade, instant, whole bean, pre-ground)

Where you sit amongst your coffee competitors
Your coffee brand strategy helps to inform your business strategy. This means that your purpose and values directly reinforce the culture of your company and brand.
Take Zenbunni. The company's site visibly outlines its brand's mission and set of values. "Our coffee is roasted to our exacting specifications in coordination with a family run roaster that works exclusively with Organic and Fair-Trade Coffee Farmers. We roast intending to retain the abundance of antioxidants that are so often diminished in traditional roasts. These preserved nutrients protect against the cell damage and inflammation that are often the root of chronic illness." Bam. Doesn't get more clear than that.
Check out your caffeinated competitors
To best position, your coffee brand in the highly saturated caffeinated market, create buyer personas and identify your competition. A buyer persona is a fictitious character made up of the statistics and beliefs about your target customers. For example, what sort of coffee do they drink? When do they drink it? Where do they buy their coffee? How old are they and what social media channels do they use? Understanding these things can help you enhance your branding choices.
Understanding your competition is also key. How can you create a place in this overwhelmed java market? Competitor research is critical for designing your branding and honing your tone of voice. And while it's good to be different, you still need to make sure you work within the parameters of the coffee industry.
For example, you may notice that a lot of coffee brands use the colour brown in their branding. This is because brown is a sign of security, structure, support, warmth… and coffee. If you use a bright colour in your coffee branding, you may stand out from the competition, but it might also alienate your target market.
Brew your brand identity
Your brand identity will bring your coffee brand to life. Some features of brand identity include:
Brand name

. What's your coffee brand called? A great example of a Java brand name that works well for brand identity is Koffee Kult. It's instantly recognisable and makes you feel like you're part of a club.

The tone of voice

. Ask yourself, how would your coffee brand talk if it were a person. Your tone of voice will be reflected through all your communications, from your customer service to your social media to your product description. Starbucks is a good example of a unique and easily identifiable tone of voice. They always speak in an informal and friendly manner and have become known for the exclusive way they label their drinks and encourage people to place orders. This distinctive tone of voice has added to the Starbucks coffee culture.

Logo

. One of the most exciting parts of the coffee branding process is designing your logo! It's something that your customers should instantly recognise and drives the rest of your branding. I like the Golden Lemur coffee logo, as it instantly evokes energy, which is what coffee is meant to do!
3 types of coffee branding that we love a latte
Nostalgic coffee branding
The love of coffee is as old as time, and a great way to demonstrate this is through nostalgic coffee branding. Try speaking to the heritage of coffee in your product information, and use classic imagery like potbelly stoves, old-fashioned coffee grinders and vintage drawings of coffee beans in your designs and logos.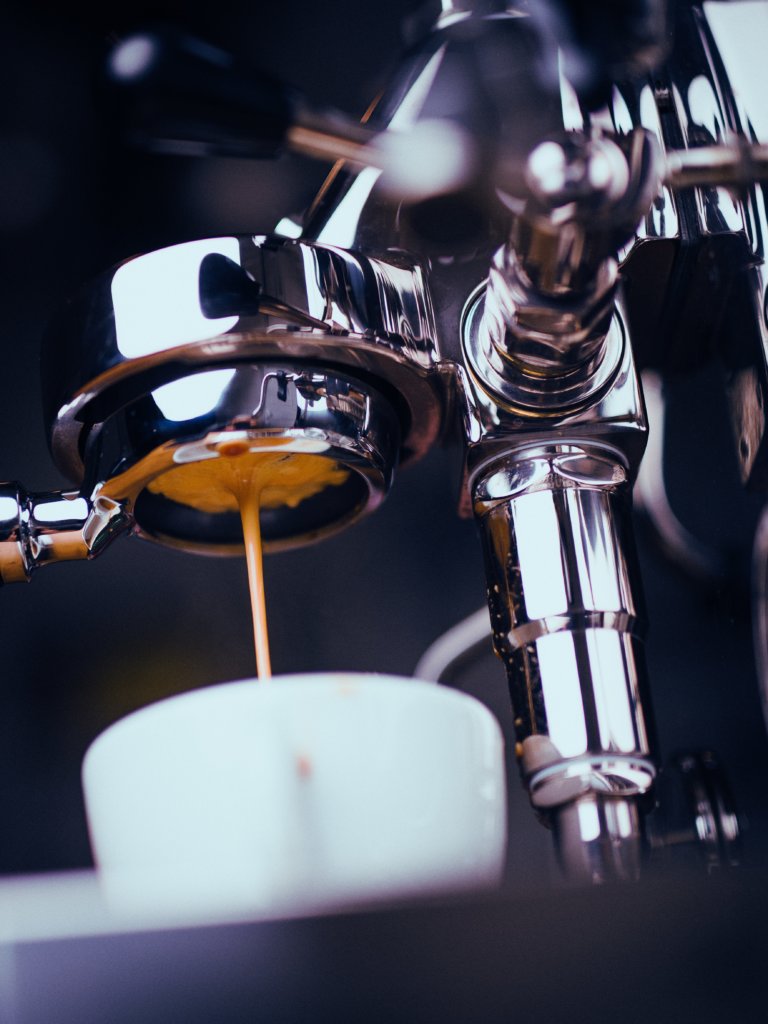 Everyone's happier once they've had their morning coffee. Remind your customers of this with a friendly and chipper tone of voice and use people's faces in your design and logo. A smiling mascot will give your coffee branding an uplifting, approachable feel.
Coffee plants are grown all over the world, particularly in South America, the South Pacific and Africa. Use your coffee brand to tell people of the source of their beans through typography and visuals that remind your customers of its country of origin.
Create your coffee branding success
Whether you're thinking about starting a coffee brand from the beans up, or you're looking to revise your existing brand, these steaming hot tips will be sure to help you along the way.
If you're looking to nail your coffee branding, remember to percolate your coffee's unique brand by creating a fresh brand strategy, checking out your caffeinated competitors and brewing your own brand identity. Plus, if you're looking for specific coffee logos and branding ideas, why not try nostalgic, peppy or global coffee branding to get your creative juices flowing.