Coffee Branding: Achieving sustainable coffee packaging
With the rise of coffee at home consumption and changes in consumer behaviour, it has never been more important to achieve sustainability in your coffee brands packaging.
Traditional coffee packaging, produced in single-use packaging is, and rightly so, on the way out. Glass packaging is a heavier alternative that is more expensive and less environmentally friendly to transport.
While producing sustainable coffee packaging is important you will also want to ensure that any alternative solution maintains the correct conditions for your coffee brands distinct coffee taste and quality.
Thankfully, there are several options available that are renewable, environmentally friendly and maintain the right conditions for your precious coffee bean.
Kraft paper is produced from wood pulp. Unbleached kraft paper is 100% natural, biodegradable, renewable and compostable. What is seen as an everyday packaging item is perfect for your coffee packaging. Using kraft paper packaging will enable you to protect the beans from moisture, direct sunlight, oxygen, and other factors that would otherwise affect the quality and taste of your bean.
Simple, but effective!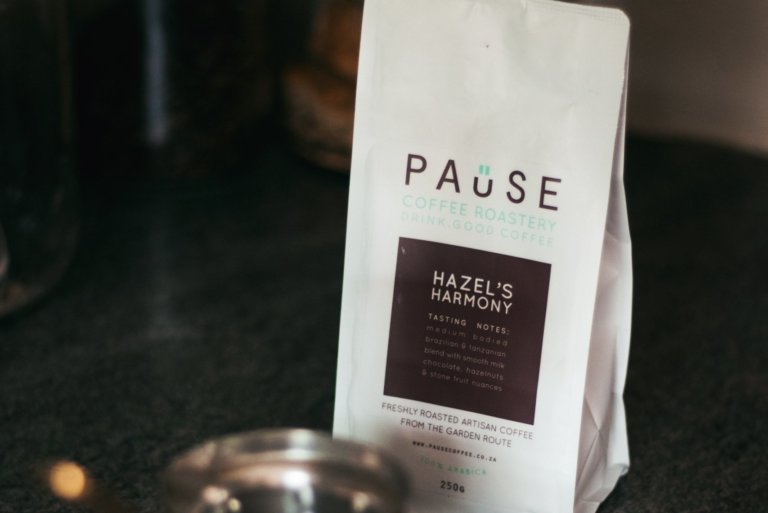 The appeal of rice paper lies in its texture, unique appearance, and sustainable origin. Rice paper can produce a special feel to your coffee packaging, making it feel more luxurious and stand out from the competition.
Rice paper is produced from natural and renewable sources such as Qintan tree bark and bamboo and just like kraft paper packaging, rice paper coffee packaging can be made with two or more layers to provide additional protection for your beans.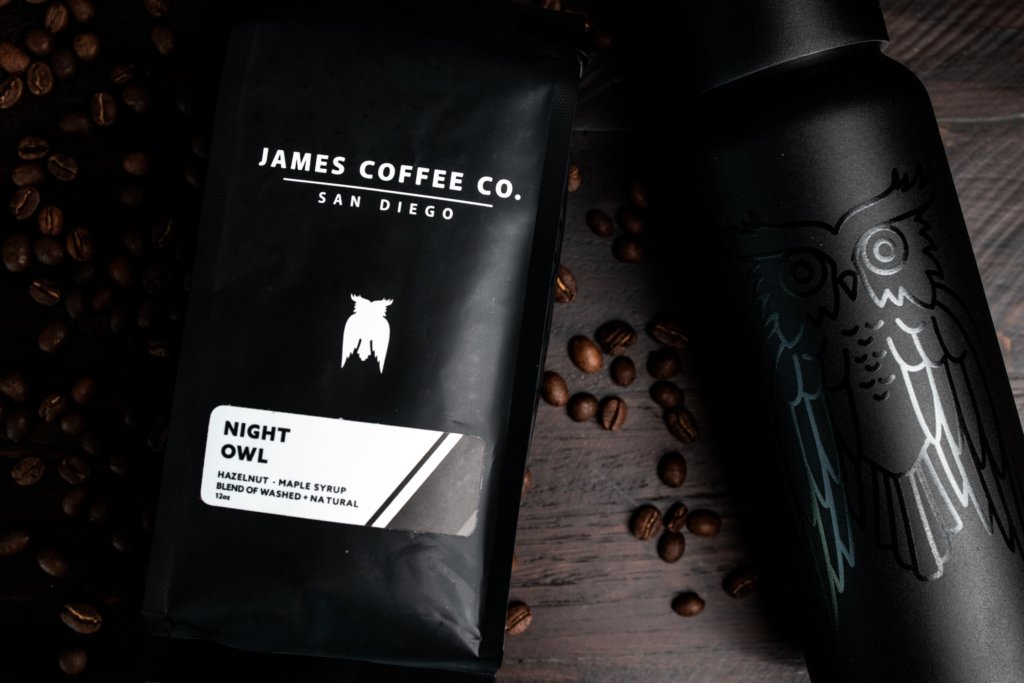 Recyclable Low-density Packaging
Not ready to drop the plastic completely, opt for the better option.
Fully eco-friendly, 100% recyclable coffee bags made from low-density polyethylene (LDPE) are available and widely used for packaging.
LDPE is a safe material that can be easily reused and recycled. Flexible, durable, and lightweight, LDPE is widely used across the food and beverage industry.
The major benefits of low-density polyethylene are that it uses less energy and raw material during production, and disposal is much easier for your customer.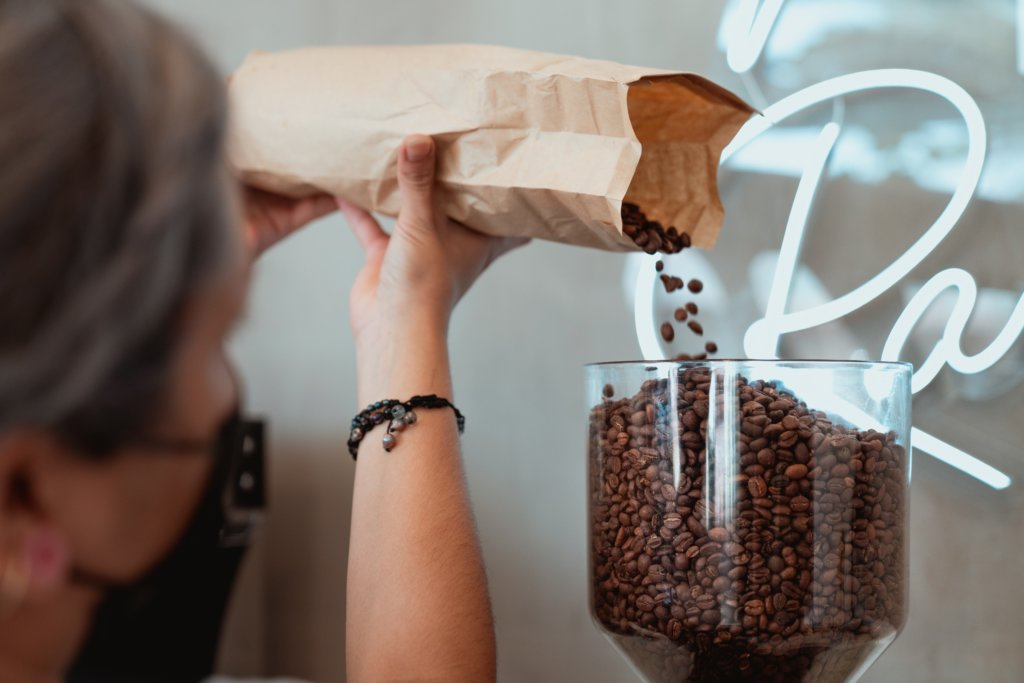 Polylactic Acid Packaging (PLA)
Polylactic acid (PLA) packaging is produced from a resin that comes from starchy plants, such as corn, sugar cane, or sugar beet. PLA is compatible with digital printing, making it an affordable option for short production runs.
And like any good sustainable packaging PLA is both 100% recyclable and compostable. YAY!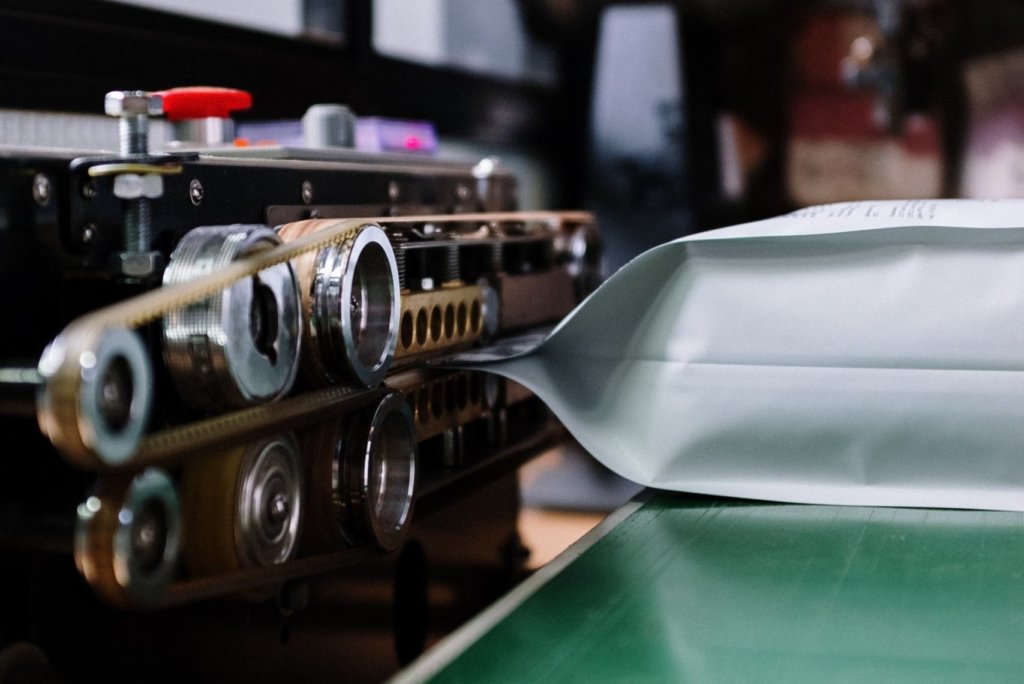 You might not think it, but inks and labels can have a tremendous impact on a coffee bag's carbon footprint. It's often overlooked, so make sure you don't.
Opting for water-based inks that are low in volatile organic compounds (VOC) will make your coffee packaging more sustainable. While these inks are highly resistant to abrasion, water, and heat, they are compostable and easily removable for recycling.
Since these inks are food-safe they can be used on both the inside and outside of our coffee bags to maximise brand space.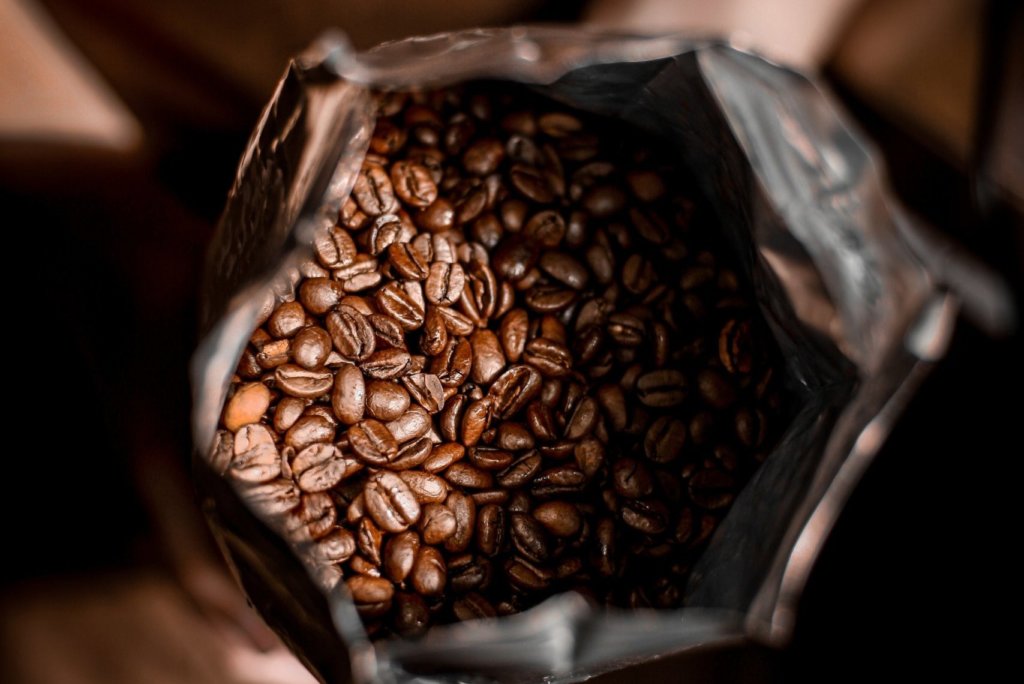 Other Coffee Packaging Features
Sustainability is not just about reducing packaging waste, but also cutting down on food waste. Finding solutions that can extend the shelf life of your coffee bean by preserving its aroma and flavour for longer will significantly improve your bean sustainability.
Notability, airflow is a major contribution to coffee losing that rich aroma and taste through oxidation. Installing a degassing valve within your packaging will keep your coffee fresher for longer.
Usually, valves are produced from single-use plastic, however, BPA-free degassing valves are available. These are recyclable and will allow carbon dioxide to escape without letting oxygen in. No more oxidation and bitter taste!
Finally, we will need to reseal your coffee packaging! We can't have all that coffee goodness going to waste. How you reseal your beans will affect the overall sustainability of your coffee packaging.
Allowing your customer to reseal your coffee to maintain freshness depends on the overall structure, size and life cycle of your coffee bags. That being said sustainable packaging can be made with ziplock, velcro zippers, notches and ties.